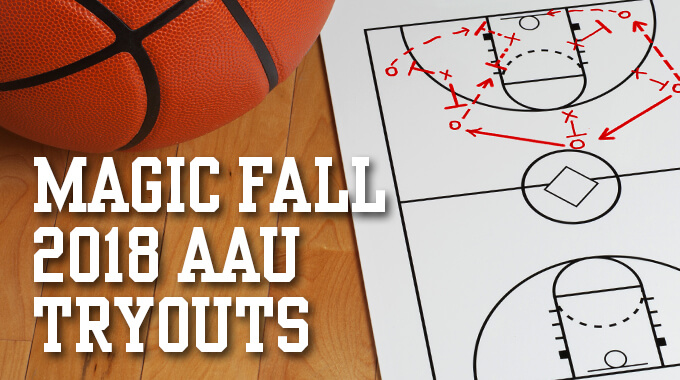 Magic Fall 2018 AAU Tryouts
Boys 4th-8th and Girls 4th-High School
(3rd graders welcome to tryout for 4th grade teams)
August 22, September 5, 6 and 8
Ridgedale Middle School, 71 Ridgedale Ave, Florham Park
All players must attend at least 1 of the 2 tryouts.
There is a one time fee $25 cash or check.
Registration is done at the door.
Our first tryout is an open gym format. Players will spend most of the time competing in controlled scrimmages with players in their age group.
First Tryout – Wednesday, August 22
Boys 3rd-8th -6pm-7pm
Girls 4th,5th and 6th -7pm-8pm
Girls 7th and 8th -8pm-9pm
Wednesday, September 5
Boys 4th & 5th -6pm-7pm
Boys 6th -7pm-8pm
Boys 7th & 8th -8pm-9pm
Thursday, September 6
Girls 3rd,4th & 5th -6pm-7pm
Girls 6th & 7th -7pm-8pm
Girls 8th -8pm-9pm
Saturday, September 8
Girls HS -9am-10:30am
Any HS girls who can not make it on 9/8 are welcome to come on 9/6 at 8pm with the 8th grade group.
Fall Season: September – November
2 practices a week.
Experienced high level Coaches.
12-16 games.
Great practice facilities.
Organized well respected program.
Full team member $650 (uniform addition $85).
Practice player $350 ( must tryout for this option).