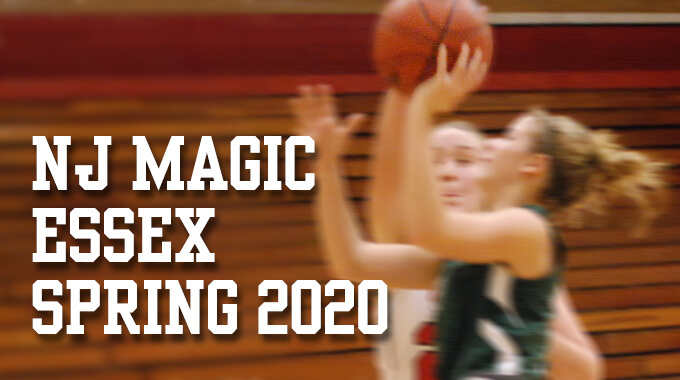 NJ Magic-Essex Girls 4th–7th Grade
8th grade girls welcome to tryout for 8th grade NJ Magic - Morris team and talented 3rd graders welcome to tryout for 4th grade team.
Please note that while the main tryout for the Essex Team will be conducted at Ridgedale Middle School, 71 Ridgedale Avenue, Florham Park (5PM – 6PM) on Sunday, March 1st.
All subsequent "regular practices" are planned for Grover Cleveland Middle School in Caldwell.  We're shooting for Wednesday and Friday nights for the regular practices.
Brian Monaghan's contact information is bmonaghan44@hotmail.com or 201-400-8483.
If your girl(s) are unable to make the March 1st 5pm – 6pm tryout, makeups are scheduled as follows (also at Ridgedale Middle School in Florham Park):
6pm-7pm Girls 4th and 5th grade
7pm-8pm Girls 6th grade
8pm-9pm Girls 7th and 8th grade
7:30pm-8:30pm Girls 4th and 5th
8:30pm-9:30pm Girls 6th, 7th and 8th
Please bring $20 tryout fee and Registration/waiver form to the tryout.
Registration is done at tryout (please arrive 15 mins before start time).
Go to njmagicbasketball.com for registration form and more details regarding spring AAU season.
Spring AAU season March-May. Some highlights:
Professional coaches
Great facilities
Girl Power skills clinic
2 weekly practices
Make-up practices available with other Magic teams
14-18 tournament games
Full uniforms
Schedule friendly with other spring sports
Spring fee $750 with new uniform $825.