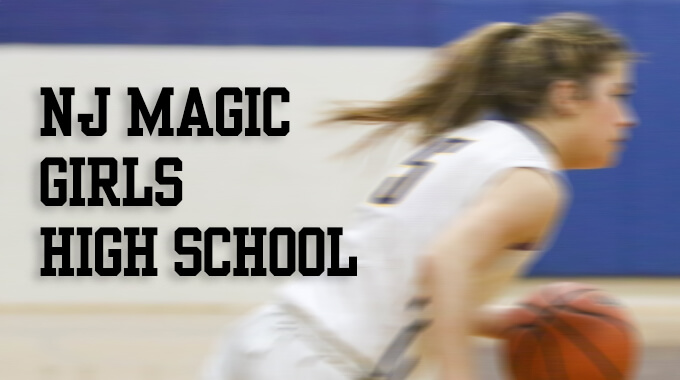 NJ Magic Girls High School
Tryout- March 9th, 6:30pm-7:45pm
High School Girls 9th, 10th, 11th grade
All tryouts will be at
Ridgedale Middle School Florham Park
We will again have 3 options for our High School girls:
Training only
AAU Teams playing a local schedule
AAU College Showcase Team. We are looking for 2 high level 9th or 10th graders to join our very talented team. This team will travel and play in some of the biggest tournaments in the country such as Atlantic City Showcase, Nike TOC in Chicago, Run for the Roses in Louisville, Boo Williams in VA.
Email Brian directly at bmonaghan44@hotmail.com or call 201-400-8483 if your are interested in joining this very competitive team.
More details regarding NJ Magic HS Girls Spring 2020 will be posted soon.