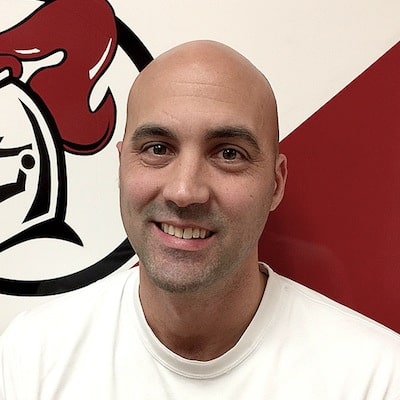 Coach Maclay started coaching after his playing career at the University of Massachusetts concluded.  While at UMass, Coach Maclay played for current University of Kentucky coach John Calipari and former Drexel coach James "Bruiser" Flint.  From 1995-1999, Maclay and the Minutemen appeared in three NCAA tournaments going all the way to the Final Four in 1996.
Coach Maclay began his coaching career in the NNJIL at Clifton High School guiding the freshmen for two years. He then moved to Morris Hills where he coached the freshmen to a three year mark of 44-20. The 2016-2017 season will be Coach Maclay's seventh leading the Scarlet Knights Boys Varsity team.
Coach Maclay grew up in Stroudsburg, PA playing for Head Coach Shawn Thornton at Stroudsburg High School.  While at Stroudsburg, he scored 1,240 points and led the Mountaineers to three District Tournament births and a 20-5 record as a Senior.