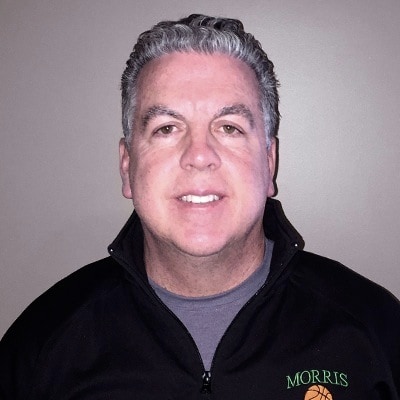 Coach Brian Monaghan was a four year varsity player at Jefferson High School. As the starting point guard for three years, Brian scored 970 points and lead his team in assists and steals each year. He went on to play college ball at Trenton State College (College of New Jersey).
He then returned to Jefferson High School where he was the assistant varsity coach for 3 years under the great Coach Joe Cleary.
Brian has been involved in youth basketball for the past 14 years, the last 10 years as the Coach and President of Morris Magic Basketball. He has coached and trained many of the top High School players in the area.
Coach Monaghan continually works with/trains players(boys and girls) from several local High Schools- Jefferson, Morris Catholic, Chatham, Morristown Beard, Morristown, Villa Walsh, Hanover Park to name a few.
Brian's main focus is developing young players into high level high school players through his AAU teams, camps, clinic and lessons.